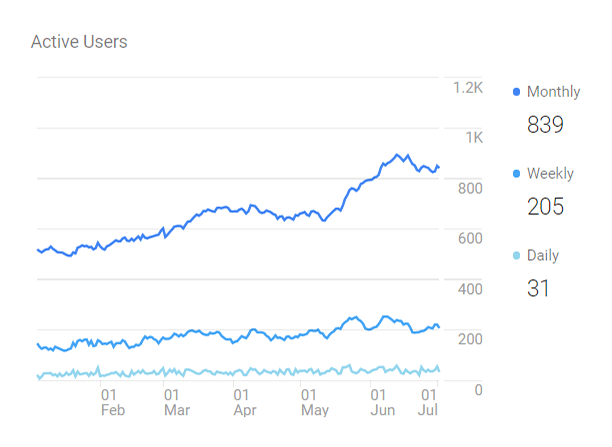 Jan 1 – Jul 1, 2018 vs. Jan 1 – Jul 1, 2019

Alex Uvarov
Owner at US Mule CDL Driving School
Our company US Mule CDL Driving School is lucky, because 2 years ago we started working with Hit4Biz. For 2 years we became in New York City one of the famous schools and if you type in google "CDL driving school", our school on the first position in the google search.
The Strategy
When the owner of US Mule CDL Driving School started the business, he decided to create a website which would be not just useful for current students, but also bring new customers to the business. After talking to Hit4Biz team, ideas came up quickly, we needed to increase brand awareness, online visibility, and online leads to the business. After some discussion of the project, the business owner and Hit4Biz started building a website, optimizing it and creating useful content for its users. Here are five major strategies, which we decided to go with while working on increasing brand's awareness and generate leads to the driving school:
Search Engine Optimization (SEO)
Content Marketing
Social Media Management
Review Generation
Video SEO
The Execution
Starting a business from scratch isn't an easy option, especially when you deal with the digital side of it. The internet these days is so competitive, there are 1,805,260,010 websites on the web and each of them tries to get all the traffic. As a business, you have to provide not only great service but also invest a lot of time and budget into your brand and reputation growth, because these 2 factors separate you from all of those billions of websites. As a digital marketing agency, we help other businesses to accomplish the goals and help to grow, no matter if you're established business or brand new. While creating a marketing campaign for US Mule CDL Driving School we understood that the website's domain was in Google's "Sandbox" and we had to get out of it as soon as possible. After the website went live, we filled it up with content and started working on optimization. Here are some strategies and techniques we worked on to accomplish the results:
Managing local SEO
Created content for the website
Optimized calls to action on the site
Created social signals
Regular and consistent social media management
On-page SEO: Optimized titles tags, meta descriptions, alt tags, schema markup, heading tags, internal linking and more
Off-page SEO: Niche directory listings, relevant and local backlinks, guest posts, local and map citations
Ongoing maintenance, repairing and monitoring
Generated over 200 reviews for Google Local Listing
Video SEO
The Results
Just for the first year, we reached extremely impressive results:
+830.09% website visitors
+460.01% search traffic
+627.06% online leads
+560.17% conversion rate
As a result of the marketing campaign, the owner of US Mule CDL Driving School was able to run the business without any personal investments after the second month. The website got out of the sandbox and its traffic went up and keeps growing every day. The CDL driving school keeps getting solid leads and has a tough lessons schedule, which most of the time is booked 1-2 months upfront. Perfect time to expand and scale!
Ready to talk about your project?