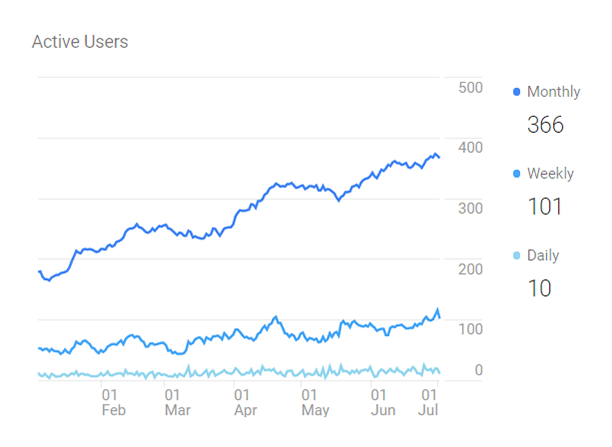 Jan 1 – Jul 1, 2018 vs. Jan 1 – Jul 1, 2019

Evelina Petrova
WaxExpress & Skin Care Center
I see progress, I see traffic, I see movement. I recommend everybody your company because I'm so satisfied and happy I met you.
The Strategy
We called the project "Mission Impossible" simply because the client's budget was really limited. Another problem was that there was a tough franchise competitor, which made it even harder to compete with and reach top positions on the first page. BUT! There are reasons why we call us experts, let us break it down:
After the debates inside our team, we already were into the project and wanted to beat up the franchise and fulfill our competition thirstily, cuz we like to compete!
We did some research and found the weak side of the niche, dug into the franchise's strategy and created our own, the better, the smarter! Here is what we decided to do while having limited resources (budget = work time):
Local Search Engine Optimization (SEO)
Social Media Management
Yelp & Other Local Listing Site Optimization
The Execution
Here in Hit4Biz, we take seriously every aspect of Omni-channel marketing. While doing research we realized that the franchise location we were competing with didn't take serious local websites like Yelp and FaceBook pages and didn't leverage it for its needs.
First, as usual, we started with On-page & Off-page SEO optimization. Worth to mention that we've skipped link-building since we didn't have a budget for that, but we were more into social signals and map citations because most of the competitors didn't have much. Here is what we were doing to get where we're now:
On-page SEO: Optimized titles tags, meta descriptions, alt tags, schema markup, heading tags, internal linking and more
Off-page SEO: Niche directory listings, local and map citations, social signals
Local SEO Optimization
Review generation
Optimized calls to action on the site
Created social signals and map citations
Regular and consistent social media management
Ongoing maintenance, repairing and monitoring
The Results
If we compare to the same period from January 1 – July 1 vs. previous 2018 year, the numbers say for itself:
+360.06% website visitors
+300.00% search traffic
+221.48% online leads
+281.26% conversion rate
"Missions Impossible" is complete. After 30 days of our marketing campaign, we started to notice the first movements in traffic. For the period of January 1 to July of 2019, the traffic increased to 360.06%, compared to the same period of the previous 2018 year. We were able, organically, generate more than 30 reviews for the several months, hit first positions in Google and Yelp.
Ready to talk about your project?